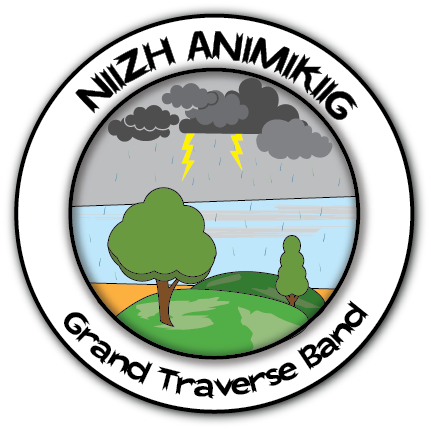 Niizh Animikiig meaning Two Thunders is here to provide early intervention strategies and implement positive cultural-based programing directed at reducing risk factors for substance abuse for community members. This will be implemented by reducing risk factors and increasing both protective factors and prevention education.
The Niizh Animikiig (Two Thunders) program is inviting all community members to program planning night!
Mon: Charlevoix 2/7/2022
Tue: Traverse City 2/8/2022
Weds: Benzie 2/9/2022
Thurs: Peshawbestown 2/10/2022
For more information, Click here
"Let's Talk Recovery presents: Barefoot with Linda Woods"

Join us for "An Evening of Healing" with Spiritual Healer Joe Syrette and Sarah Clymer, LMSW
Snowshoeing for Adults 18+
(Space is limited, please register with Christa Gasca 231-534-7907)

"What exactly is a spiritual healer?"
Friday; February 18th at 6pm
"Let's Talk Recovery Presents: LOVE ME"
Thursday; February 17th at 6pm
Christa A. Gasca, BS, CPRC
Niizh Animikiig (Two-Thunders)
Prevention Specialist/Program Director
Office: 231-534-7907
Cell: 231-631-0961
Email: Christa.Gasca@gtbindians.com