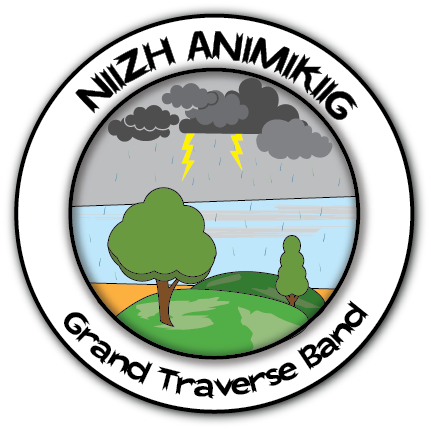 Niizh Animikiig meaning Two Thunders is here to provide early intervention strategies and implement positive cultural-based programing directed at reducing risk factors for substance abuse for community members. This will be implemented by reducing risk factors and increasing both protective factors and prevention education.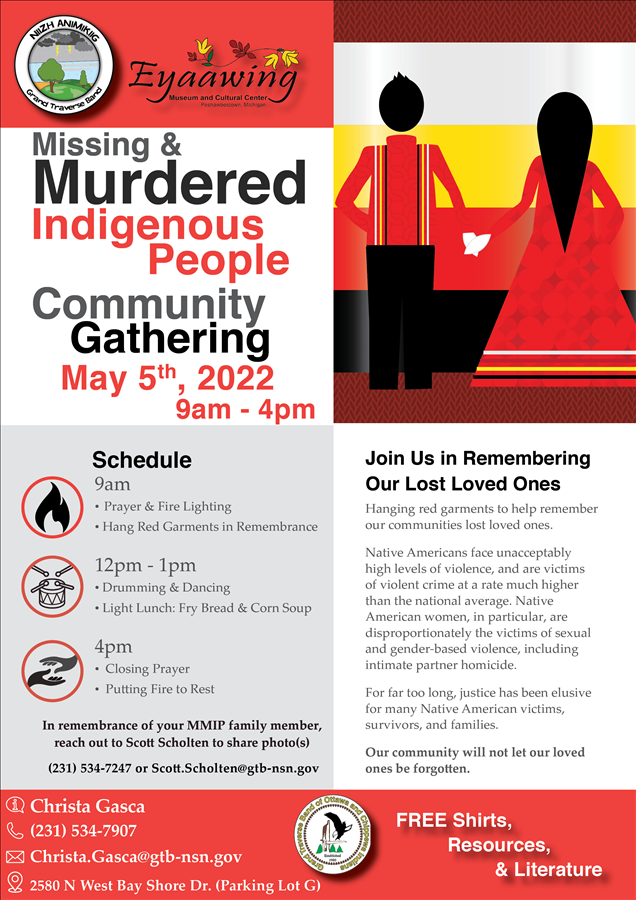 Missing and Murdered Indigenous People Community Gathering
Join us on May 5th at 2580 N. West Bay Shore Dr., Peshawbestown, MI (Parking Lot G)
HANGING RED GARMENTS TO HELP REMEMBER OUR COMMUNITIES LOST LOVED ONES
In remembrance of your MMIP family member, reach out to Scott Scholten to share photo(s)
(231) 534-7247 or Scott.Scholten@gtb-nsn.gov
FREE SHIRTS, RESOURCES, & LITERATURE!
Questions?

(231) 534-7907
Christa A. Gasca, BS, CPRC
Niizh Animikiig (Two-Thunders)
Prevention Specialist/Program Director
Office: 231-534-7907
Cell: 231-631-0961
Email: Christa.Gasca@gtbindians.com