Clinic
Main Line (231) 534-7200
GTB Health & Dental clinic Registration Paperwork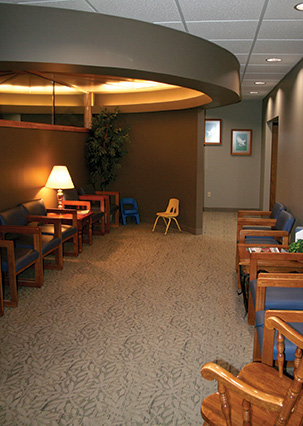 Clinic hours are from 8am – 5pm Monday through Friday. The GTB clinic is a small family practice clinic providing services such as immunizations, physical exams, sports physicals, post surgical follow up appointments. Appointments can be scheduled by calling 231-534-7200.
Please remember to bring your current medications to any clinic appointment so that the Physicians can do your medication reconciliations.
Upon every check in at the clinic, please provide the front desk with your current address, telephone number, and any insurance information. This helps us to speed up processes for check in and billing.
Prescriptions can be called in to the prescription refill line by dialing the clinic at 231-534-7200 and choosing option 2. This line is checked daily and prescriptions are filled within 48-72 hours. For any urgent prescription matter please call the Nurses station at 231-534-7237 or the front desk at 231-534-7256.
As a courtesy to our clinic staff please DO NOT wear any perfumes, colognes, scented hand lotions, etc. to your appointments. Miigwech.
MI Quit Line Free Nicotine Replacement Therapy
ZIKA VIRUS Update
Noojimodaa - LETS HEAL
The "Lets Heal" app allows you to access your GTB Health Department providers from anywhere and allows you to access care 24/7/365. You can access care via your phone or tablet. During your virtual visit, a licensed provider will offer a diagnosis, treatment, and medication, if appropriate. You can be seen when you need, on-demand or schedule an appointment.
For more information, Click here!