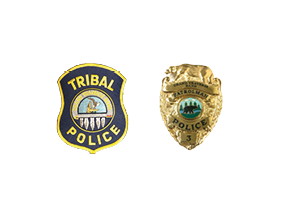 2300 Stallman Road
Peshawbestown, MI 49682
The Tribal Police of the Grand Traverse Band of Ottawa & Chippewa Indians will provide for the safety and well being of all Tribal community and business enterprises through law enforcement, community p0lice education, and an understanding of cultural tradition.
Purpose: To provide police services to the six county service area. To promote community oriented policing/problem solving to help prevent and reduce crime with professional and well trained police officers. The department improves the quality of life on Tribal lands by providing safe communities for residents and visitors.
Update from GTB Police regarding PBT
Protection of the public through enforcement of Tribal, State, and Federal laws.
Collaboration with the federal government (US Attorney and FBI) for investigation and enforcement of federal crimes.
Search and Rescue.
Emergency Response Team.
Emergency Preparedness and Homeland Security (exercises, training, planning, etc.)
Short term Safe keeping of items.
Sex Offender Registry and Notification Program.
Safe Exchange Program.
Community Police Activities.
Bicycle Registry

Neighborhood Watch Program.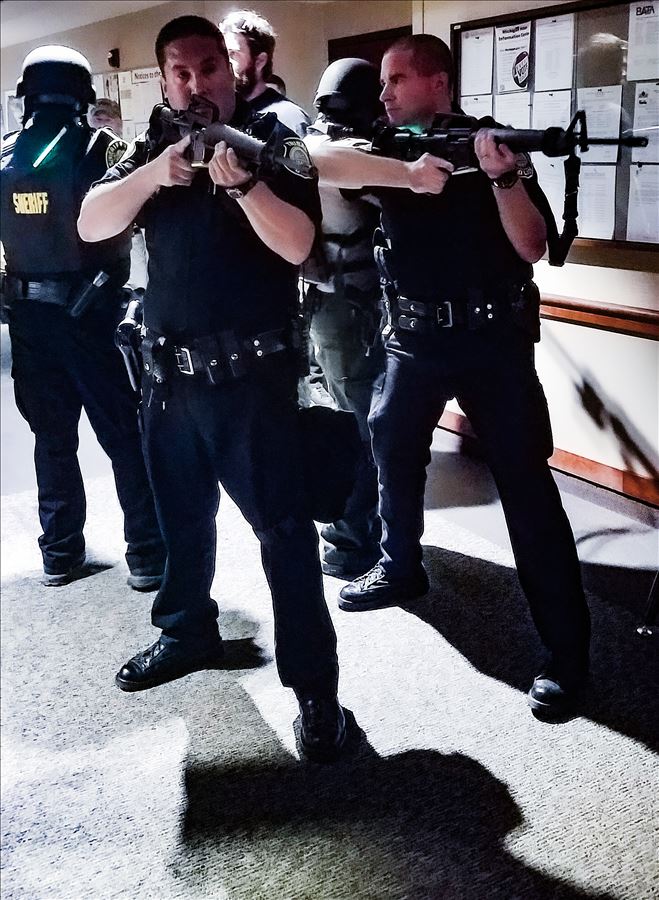 Above: GTBPD Participate In Active Shooter training May 17th, 2017.