Rock Your Mocs
November 13, 2022 to November 19, 2022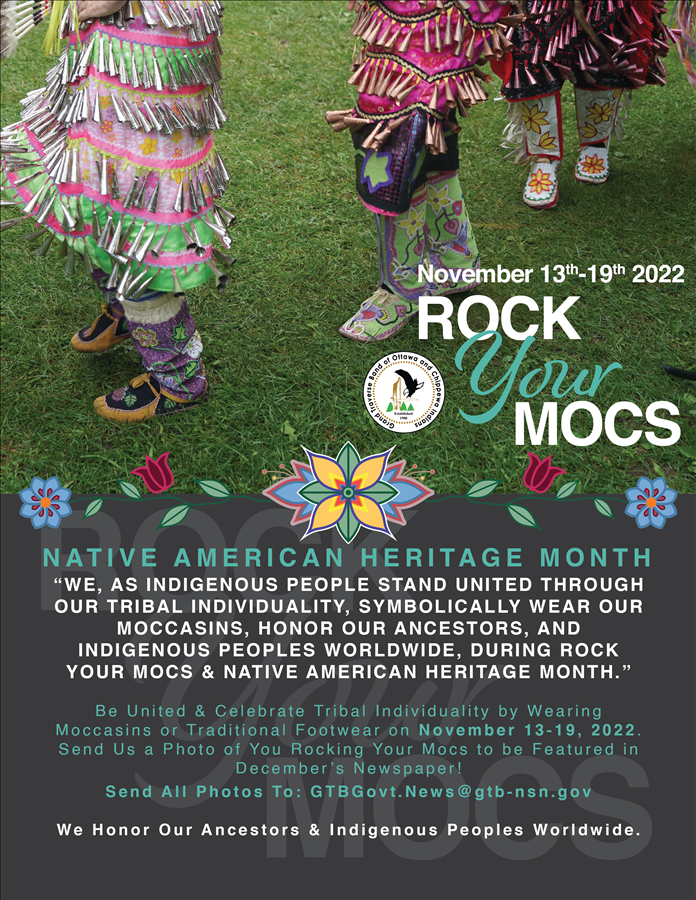 Native
American Heritage Month: Rock Your Mocs!
"We, As indigenous people stand united through our tribal individuality, symbolically wear our moccasins, honor our ancestors, and indigenous peoples worldwide, during rock your mocs & Native American heritage month."
Be United & Celebrate Tribal Individuality by Wearing Moccasins or Traditional Footwear on November 13-19, 2022. Send Us a Photo of You Rocking Your Mocs to be Featured in December's Newspaper!
Send All Photos To:
GTBGovt.News@gtb-nsn.gov
We Honor Our Ancestors & Indigenous Peoples Worldwide.