Weight Loss Challenge - Final Weigh In
April 3, 2023
6:30 AM to 6:30 PM
Strongheart - 2700 Strongheart Way, Peshawbestown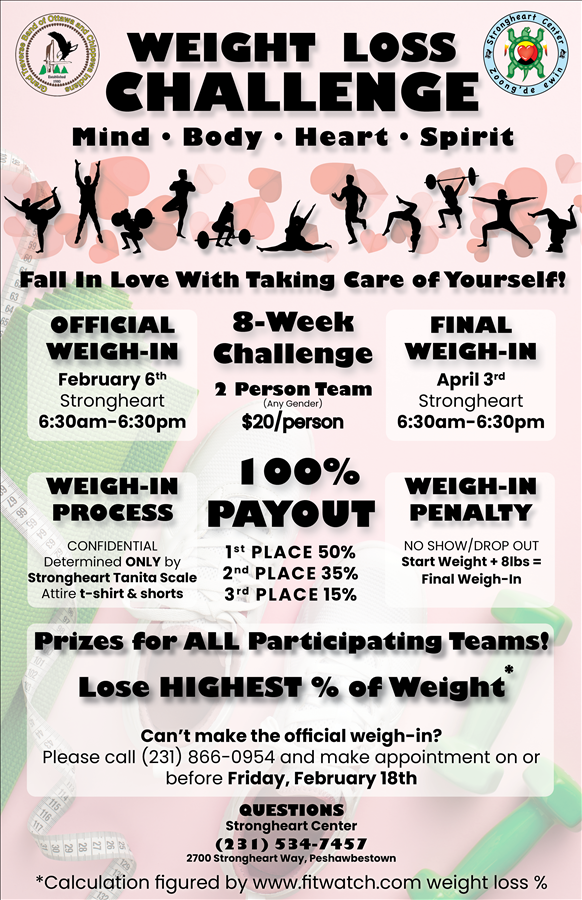 LOOKING FOR A WAY TO LOVE YOURSELF THIS WINTER?
The 2023 8-Week Weight Loss Challenge final weigh-in is on April 3rd!
Weigh in at the Strongheart from 6:30 am-6:30 pm
100% PAYOUT & PRIZES FOR ALL PARTICIPANTS!
Weigh-In Penalty: No Show/Drop Out Start Weight + 8lb = Final Weigh In
Unable to make it to the official weigh-in?
Call (231) 866-0954 Before March 31st