Benzie Female Crafting Circle
March 13, 2023
3:30 PM to 4:30 PM
Benzie Office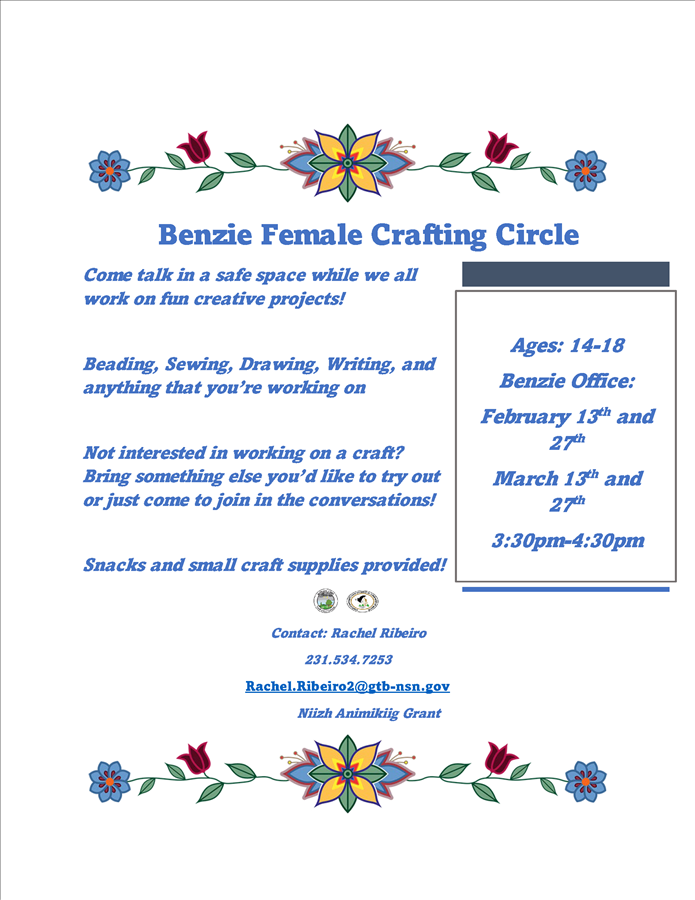 AGES: 14-18



FEBRUARY 13TH & 27TH
MARCH 13TH & 27TH
Come talk in a safe space while we all work on fun creative projects!
Beading, Sewing, Drawing, Writing, and anything that you're working on
Not interested in working on a craft? Bring something else you'd like to try out or just come to join in the conversations!
Snacks and small craft supplies provided!
Contact: Rachel Ribeiro
Rachel.Ribeiro2@gtb-nsn.gov