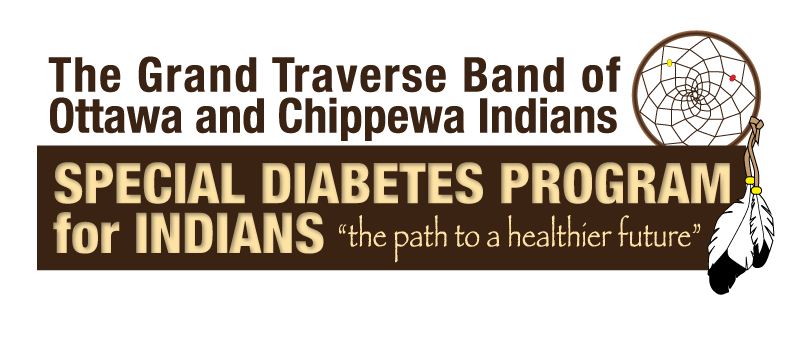 The Special Diabetes Program for Indians is a program designed to assist diabetic patients in self- management of their diabetes. The program currently has a masters prepared nurse who is a certified diabetes educator who provides one on one counseling. The diabetes educator schedules patients at the satellite clinics as well one Tuesday per month. To schedule your individual appointments with the nurse educator, please contact your Community Health Representatives for a referral or the clinic scheduler at 534-7200.
Other things that you can do to help manage diabetes is to be more active, eat a healthy diet, and quit smoking. Talk to your doctor or nurse educator to learn more.
As a courtesy to our clinic staff please DO NOT wear any perfumes, colognes, scented hand lotions, etc. to your appointments. Megwetch.

Week 1:
Lesson 1 Handout, Click Here
Link To Survey: Here
Week 2:
Lesson 2 Handout, Click Here
Week 3:
Lesson 3 Handout, Click Here
Link To Survey: Here
Week 4:
Lesson 4 Handout, Click Here
Week 5:
Lesson 5 Handout, Click Here
Week 6:
Lesson 6 Handout, Click Here
Link To Survey: Here