Workshop Financial Literacy Basic
June 10, 2023
10:00 AM to 2:00 PM
3-Mile Office - 845 Business Park Drive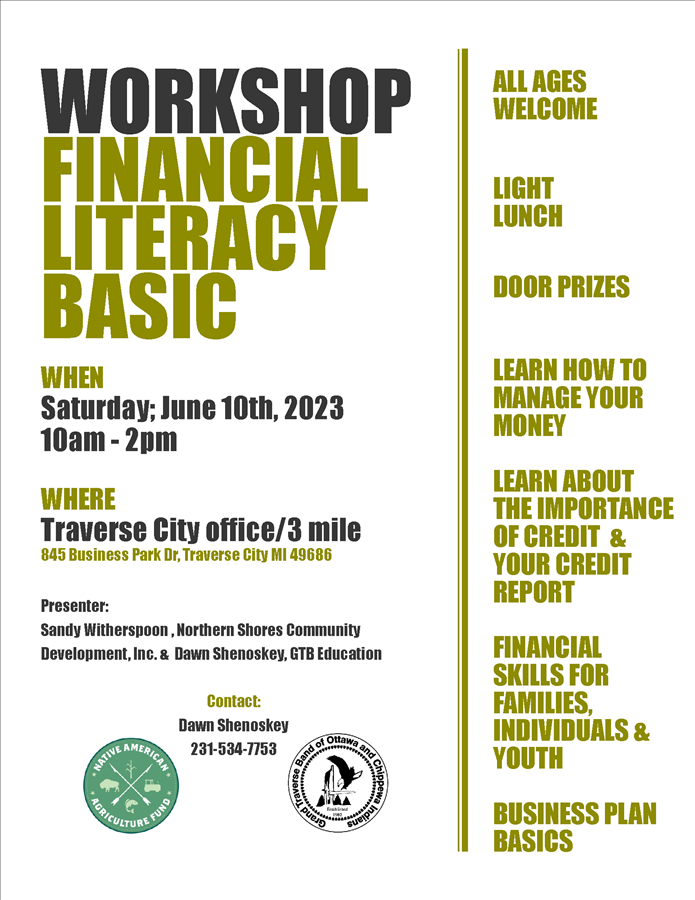 Join us for the Basic Financial Literacy Workshop on Saturday, June 10th, from 10am to 2pm at the Traverse City 3-Mile Office located at 845 Business Park Drive.
People of all ages are welcome to attend and enjoy a light lunch and door prizes.
This workshop will educate you on how to manage your money, the importance of your credit report and credit score, financial skills for families, individuals, and youth, as well as business plan basics. The workshop will be presented by Sandy Witherspoon and Dawn Shenoskey from Northern Shores Community Development, INC.
For any inquiries or to RSVP, please contact Dawn Shenoskey at 231-534-7753