Rock Your Makizin Workshop
June 14, 2023
5:00 PM to 8:00 PM
3 Mile Office - 845 Business Park Dr, Traverse City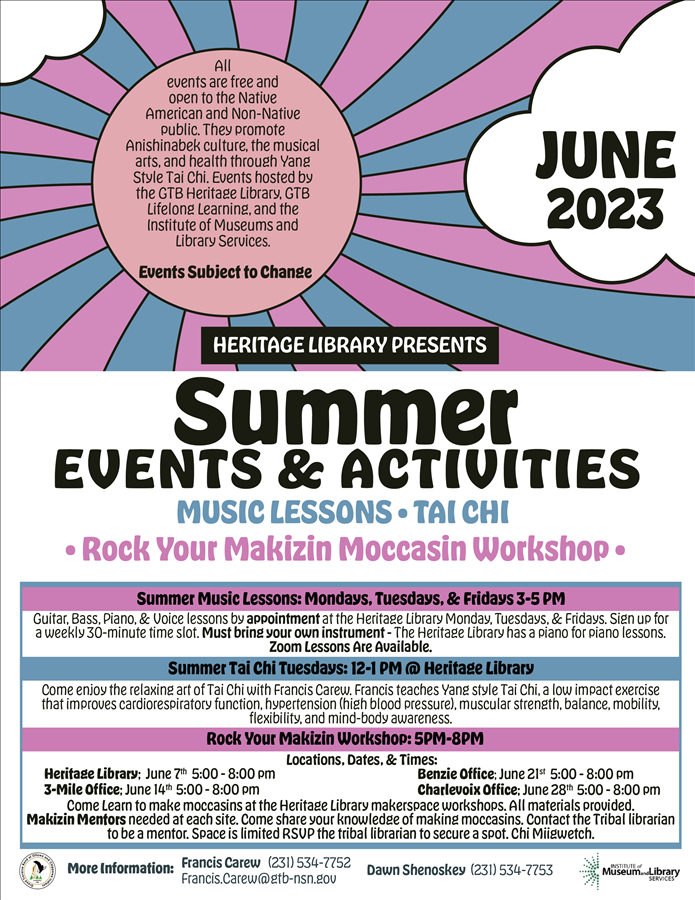 Join the Heritage Library maker space workshops and learn how to make moccasins.
All materials will be provided, and space is limited, so we kindly ask you to RSVP the tribal librarian, Francis Carew, to secure your spot.
We also need Makizin Mentors at each site who can share their knowledge of making moccasins.
If you're interested, please contact Francis Carew. Chi Miigwetch!
3-Mile Office; June 14th 5:00 - 8:00 pm
Benzie Office; June 21st 5:00 - 8:00 pm
Charlevoix Office; June 28th 5:00 - 8:00 pm