Community Harvest Days
September 7, 2023 to September 9, 2023
4:00 PM to 6:00 PM
GTB Peshawbestown Gitigaan (North of Strongheart Center)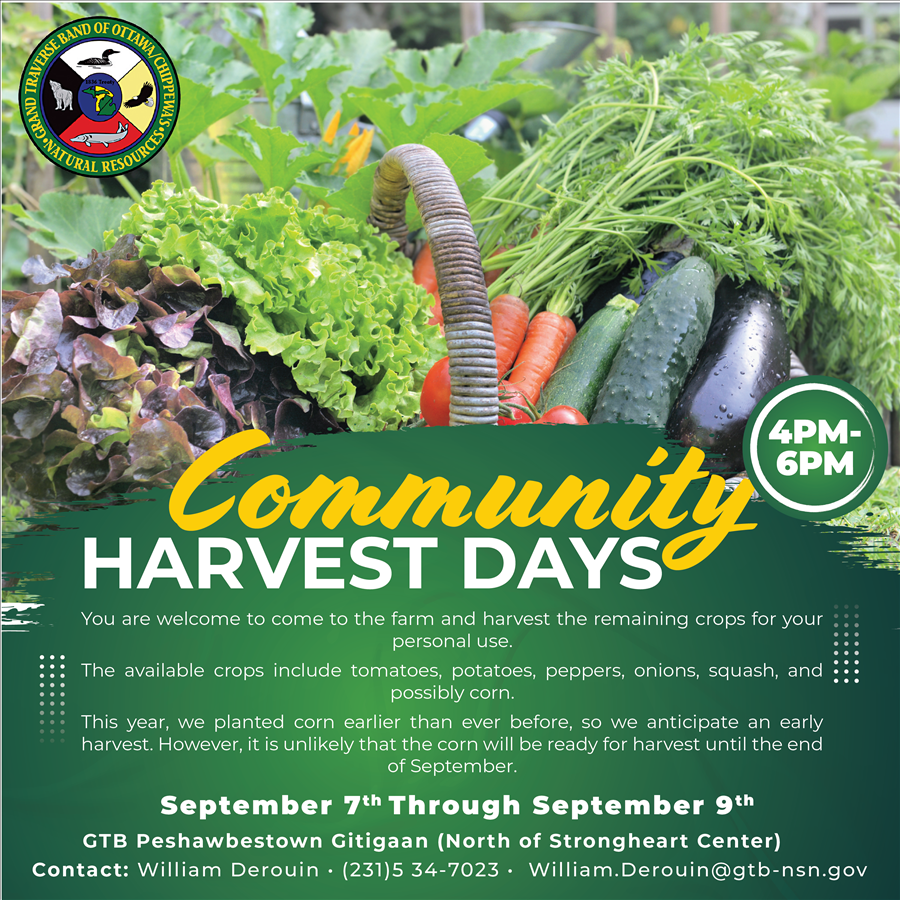 You are welcome to come to the farm and harvest the remaining crops for your personal use.
The available crops include tomatoes, potatoes, peppers, onions, squash, and possibly corn.
This year, we planted corn earlier than ever before, so we anticipate an early harvest. However, it is unlikely that the corn will be ready for harvest until the end of September.
This event will be held from September 7th through September 9th
Contact: William Derouin • (231)5 34-7023 • William.Derouin@gtb-nsn.gov