Natural Resources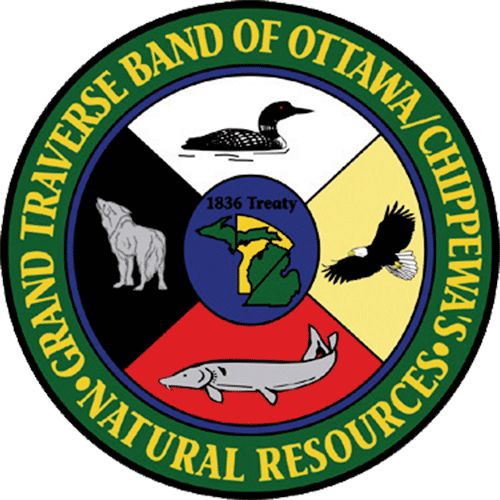 Grand Traverse Band
Natural Resources Department
3505 Putnam Road Peshawbestown, MI 49682
Main Line: (231) 534-7500
Fax: (231) 534-7576
Email: NRD@gtb-nsn.gov
To protect and enhance the natural resources and environment entrusted to us by the Creator for managed and respected utilization by Anishinabek for past, present, and future generations.
2021 Natural Resources Department Presentation
---
Michigan Supreme Court Denies Leave to Appeal FishPass Case
On August 22, 2023, the Michigan Supreme Court denied leave to appeal in the FishPass case, which confirms the Court of Appeals decision and allows the City of Traverse City to implement the project. Read more below.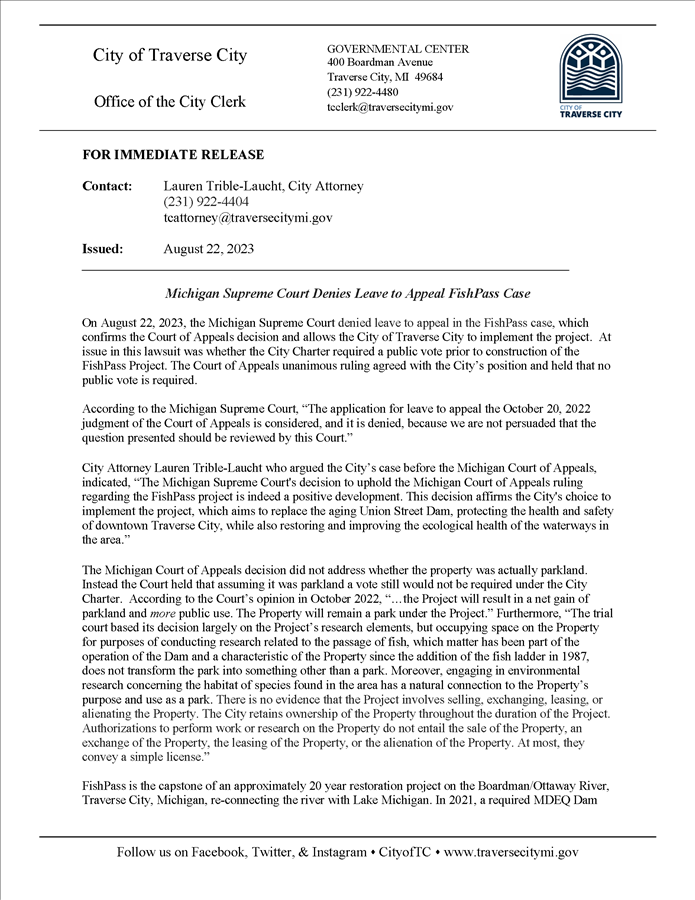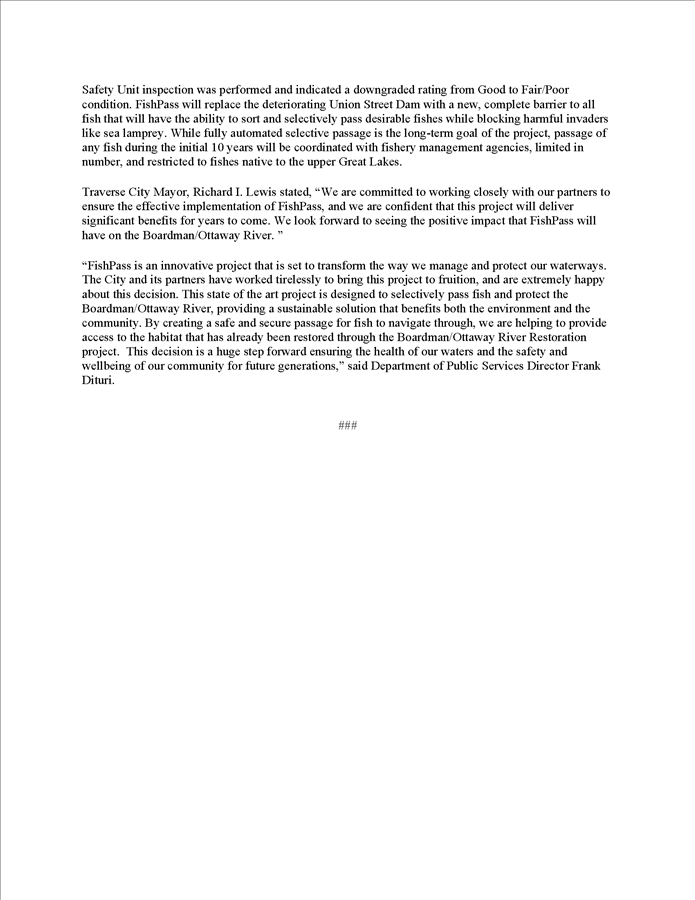 ---
2023 Sturgeon Lottery WINNERS
NREC announced the winners of the Sturgeon lotto today, below are the winners.
The season goes all year ending on December 31st, 2023
| | | |
| --- | --- | --- |
| Winner | Alternate #1 | Alternate #2 |
| Alan Massey | Calvin Kiogima | George McClellan Jr. |
---
2023 Elk Lottery WINNERS
| | |
| --- | --- |
| Tag: | Name: |
| Bull/Any Elk | Ricarda Skeba |
| Bull/Any Elk | Allen John Jr. |
| Cow/Antlerless | Rachel Concannon |
| Cow/Antlerless | Kaleb Berry |
| Cow/Antlerless | Brian Wilson |
| Cow/Antlerless | Stormy Newman |
---
Renewal Stickers 2023-2024
All GTB Hunting, Fishing, Gathering & Trapping Licenses expire April 1st
Please call or email the Natural Resources Department for your 2023/2024 renewal sticker.
Make sure your information is up to date, so you don't miss out on any of your Treaty Rights information and opportunities.
Note: We do not have a shared database with Membership so information will need to be changed with us as well.
Immediate Ban on Deer Baiting, Feeding, and Attractants (Current for 2023)
Due to the spread of chronic wasting disease (CWD) into the 1836 treaty ceded territory, the Grand Traverse Band of Ottawa and Chippewa Indians Tribal Council, upon the recommendation of the Natural Resources and Environmental Committee and the Natural Resources Department, has issued an immediate ban on the use of baiting, feeding, or other chemical attractants for deer. Information on CWD can be found at www.michigan.gov/emergingdiseases. Questions or concerns should be directed to the Natural Resources Department in person, or by telephone at 231-534-7500.


The Ottaway - A River Reborn
A Documentary Film featuring the Boardman Restoration Project and members of the Grand Traverse Band.
Click the Image above or the link below to view.
For Website go to- http://intotheoutdoors.org/topics/the-ottaway-a-river-reborn/
The Boardman Ottaway River Fish Passage Resolution
Applications:
Hunting/Fishing/Gathering/Trapping License Application
Water/Snowmobile/ORV Registration
GTB Marinas Use of Buildings Application
Regulations:
Inland Hunting/Trapping/Gathering Regulations
2022-2023 General Hunting Seasons and Bag Limits
1836 Treaty Ceded Territory Map
GTB Great Lakes Fishing Regulations
GTB Marina Buildings Use Regulations

Meetings:
Natural Resources Environmental Committee (NREC) Meetings